5. The Rains of Kansas
2015-01-11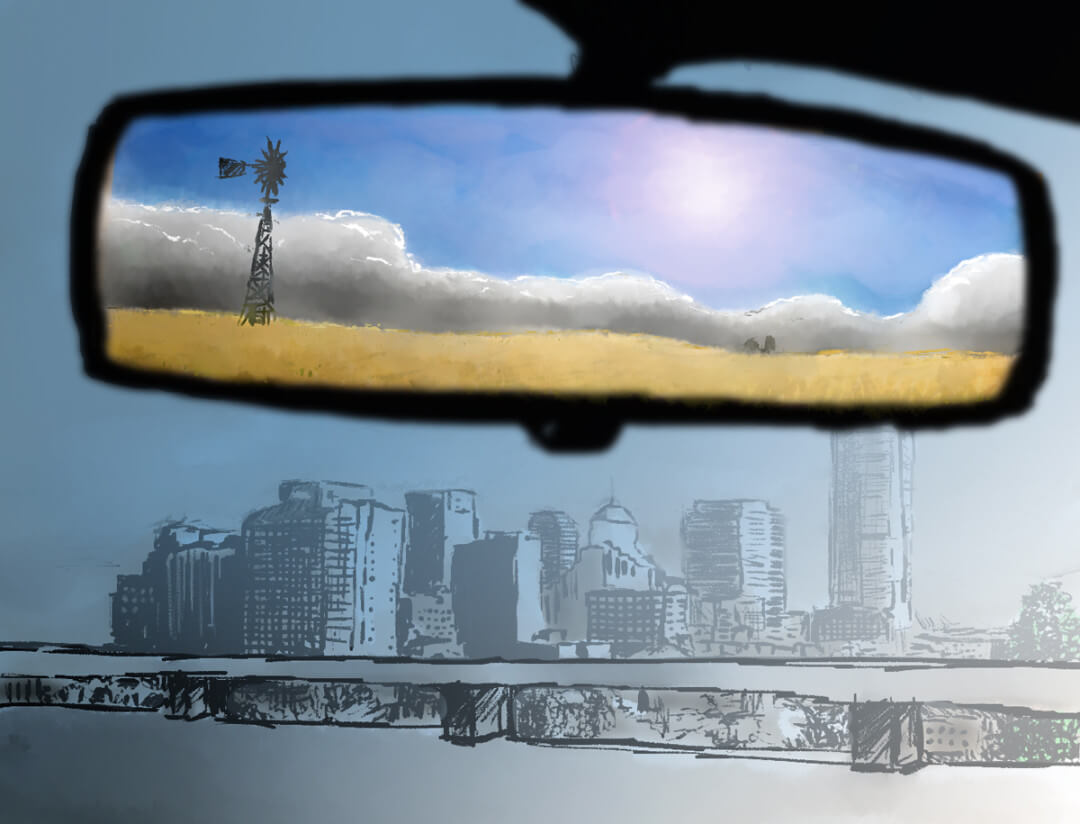 The rains of Kansas smell like wet leather and agriculture. In the winter all you can smell is frost.
Half my life ago I was a boy and I left the plains for a grander life in the city. But the prairie breeze never left the boy.
You don't travel here so much as drift. Sky so big you can hide forever, and a lifetime away the horizon waits patiently for you. All the things inside of me are so much nearer than I admit (at least to myself).
It's true that I recognize the dirt roads and the familiar smell of wheat but this place isn't my home and neither is anywhere else that can be seen from a rearview mirror.
---